Consulting Advisory
"Our Objective is to be your trusted partner helping you to define your digital transformation journey and also help you with the right solutions from selection to implementation"
"You focus on your business operations and we take the responsibility of your digital transformation assuring meeting the intended business goals"
Organizations globally are aggressively going for digitization to stand in the technology war to bring more efficiency in their internal processes. To achieve the expected results along with the planned ROI it's very crucial to make right decision on the technology to be used, solutions to be implemented that best suit the business needs and it should also be aligned to the existing technology landscape. When it comes to transformation, the challenges are more in deciding how and where to use the new technology trends such as Mobility, IoT, Analytics, Automation etc.
"We offer the best blend of industry process knowledge, GxP expertise and technology transformation experience to help our clients bring the true transformation benefits"
TiMAD's Advisory Services offers the end to end solution comprise of Assessment of the existing processes and current technology landscape, Challenges towards meeting the GXP compliance, Prepare a detailed assessment report comprise of As Is and To Be State along with Quick Wins, Recommend the Digital Transformation Strategy.
TiMAD's advisory panel comprise of experienced consultants in the GXP Compliance Processes, Domain Knowledge and Technology Expertise..
Our Exclusive Specialized Expertise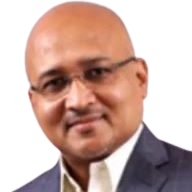 Sanjay Kurundkar
Principle Regulatory Compliance
Sanjay Kurundkar
Sanjay 26 years of professional experience in Manufacturing, Pharmaceutical and Technology with major global organizations where he performed at strategic level mainly in the areas of digital and technology transformation. He has a strong experience as an advisory member and completed multiple process assessment opportunities globally in the digital transformation space. In last 5 years he is very instrumental and focused on building the technology solutions that helps pharma companies ease out the pressure in the regulatory compliance areas. As CEO of TiMAD Consulting and IT Solutions, he has successfully delivered various out of the box technology solutions to leading pharma companies in India as well as overseas in the areas of Plant Maintenance, Equipment Calibration, Digitized Logbooks, Data Integrity through platform integration, IoT etc.
Mahesh Kulkarni
Principle Regulatory Compliance
Mahesh Kulkarni
Mahesh has a 25-year career in the pharmaceutical, biologic and biotechnology industries, where he held significant positions of responsibility for Quality. He is now the CEO of QualiCulture Consulting Group (QCG) which provides GxP Compliance, Regulatory Affairs, Technology Transfer and Technical Operations functions of Injectable, Medical Devices and Biological/Vaccines Industries in India and abroad.Mr. Mahesh is a renowned consultant and advisor providing strategic guidance and direction in Quality and GxP Compliance projects to various pharma companies which includes the establishment of controls through assessment, analysis, planning, and implementation of sustainable technology solutions towards digital transformation.
Our Industry Experts are waiting to engage with you to help you begin your journey in transformation.