Why Industry Experts Choose TiMAD IT Solutions
Now a days Digital Transformation is becoming a buzz word however assessment of business needs and identifying the right solutions is always a difficult task for the organization.
What if any partner understands the industry process, can speak the business language and also holds the technology expertise with solution offerings?
TiMAD IT Solutions is an effort exactly around this to get the Industry Experts joining hands with Technocrats to come up with the Business Transformation Technology solutions that functions how the business works rather than imposing the technology on the users. At TiMAD, we strive to design and build the solutions which are user friendly with an appealing UI/UX to reduce the acceptance challenge in user community and this is how we define the success of our solutions.
As every business is different and having a solution that fits to varied business needs with minimal cost/time investment is the need of the time and our configurable solutions exactly meets this demand and help organization to realize the business benefits in a relatively shorter time frame.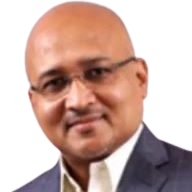 Sanjay Kurundkar
Principle Regulatory Compliance
Sanjay Kurundkar
Sanjay 26 years of professional experience in Manufacturing, Pharmaceutical and Technology with major global organizations where he performed at strategic level mainly in the areas of digital and technology transformation
He has a strong experience as an advisory member and completed multiple process assessment opportunities globally in the digital transformation space. In last 5 years he is very instrumental and focused on building the technology solutions that helps pharma companies ease out the pressure in the regulatory compliance areas. As CEO of TiMAD Consulting and IT Solutions, he has successfully delivered various out of the box technology solutions to leading pharma companies in India as well as overseas in the areas of Plant Maintenance, Equipment Calibration, Digitized Logbooks, Data Integrity through platform integration, IoT etc.
Mahesh Kulkarni
Principle Regulatory Compliance
Mahesh Kulkarni
Mahesh has a 25-year career in the pharmaceutical, biologic and biotechnology industries, where he held significant positions of responsibility for Quality. He is now the CEO of QualiCulture Consulting Group (QCG) which provides GxP Compliance, Regulatory Affairs, Technology Transfer and Technical Operations functions of Injectable, Medical Devices and Biological/Vaccines Industries in India and abroad.Mr. Mahesh is a renowned consultant and advisor providing strategic guidance and direction in Quality and GxP Compliance projects to various pharma companies which includes the establishment of controls through assessment, analysis, planning, and implementation of sustainable technology solutions towards digital transformation.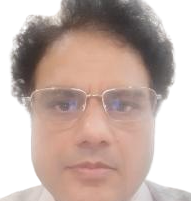 Bhartendu Sharma
Product Sales, Solutioning and Delivery
Bhartendu Sharma
Bhartendu is carrying 28 years of extensive experience around Software Product Sales, Solutioning and Delivery. He has started his carrier as Software Developer and organically grown to perform at the strategic level. Software sales in the areas of digital and technology transformation is his strength and his passion around people connect & networking has helped him to excel in his Sales role.
Your Partner in Regulatory Compliance Mission
Pharmaceutical companies operate in one of the most dynamic environments. Changes in regulations by leading bodies such as USFDA, EMA etc. have increased the significance of regulatory compliance management for drug manufacturers. Pharma companies across the globe are compelled to alter their compliance practices to conform to the changes in regulations and stringent quality control norms.
TiMad IT Solutions (the technology wing) along with the QualiCulture Consulting Group (the compliance process wing) came up with an exclusive offering by blending the Regulatory Compliance knowledge along with technology to help pharma companies to address some of the key compliance challenges through process automation and digital transformation.
We share highlights on the leading compliance observations by regulators, the root cause of those observations through our regulatory compliance experience and the technology solution offerings which can help address the root cause.
Indian Pharma Companies in specific who are into exports and planning to ride the wave of Contract Manufacturing, for them compliance has become the core focus of their business.